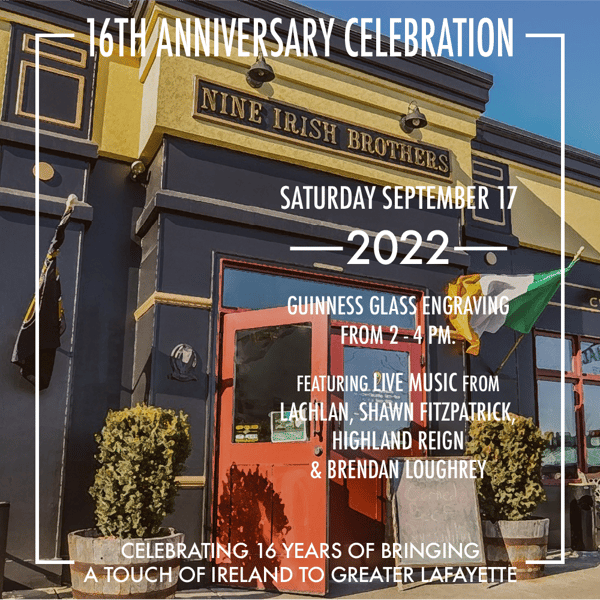 16th Anniversary & Half-Way to St. Paddy's Celebration
Nine Irish Brothers in West Lafayette turns 16 on Saturday, September 17, which also just happens to be Half-Way to St. Paddy's Day! Come celebrate with us--we'll have live music from Lachlan at 1, Shawn Fitzpatrick at 4 PM, Highland Reign at 6:30, and Brendan Loughrey at 9 PM, AND at 2 pm we'll be doing a Guinness Pint Glass Engraving on the Patio!  

Call today to make your reservations at (765) 746-4782! 

And a heartfelt THANK YOU to all of you who have made us what we are!